...WHERE NO ONE HAS GONE
BEFORE
DISCIPLINE-BENDING INGENUITY
ARTS

+

SCIENCES

+

HUMANITIES
LEARNING

+

GAMES

+

HEALTH
LET'S FIND OUT!
Spanning fifteen years of discipline-bending ingenuity, Julie Cruse has delivered learning innovations at four public, four ivy league, and two community colleges, devised outreach strategies for over twenty entities, and produced numerous interactive platforms "in out (and) thru" learning, sciences, health, games, and arts. Cruse spearheaded UW CREATED on the heels of her appointment creating Oberlin College Media Center (OCMC). For her audience engagement expertise, she has been consulted by Wexner Center for the Arts, Minneapolis Institute of Arts, and the John F. Kennedy Center for the Performing Arts. Artistically, her work has appeared in fifteen festivals and some four hundred stages.

Cruse holds Master's degrees in Media Arts and Sciences from Arizona State University and in Dance and Technology from The Ohio State University. In both programs she designed and researched mixed reality systems for holistic learning through play, collaboration, interaction, and movement to engage and sustain communities. Among over a dozen conferences, she has presented in Games+Learning+Society, and Emerge: Artists+Scientists Redesign the Future. Distinctions exceed thirty grants and honors for scholarly, artistic, and entrepreneurial excellence, including recognition as Outstanding Alumni in Innovation (Ohio University, Ohio Today, Summer 2009 p19).
Parallel to higher education, she volunteers to support K-12 schools, consults for private clients, and produces original research, inventions, and art.
EDUCATION
What is Sticktak?
---
Sticktaks are unique Removable Fabric Stickers that seamlessly integrate with ANY fabric surface and add instant embellishment to any outfit, accessory, furniture or event decor. With a variety of laser-cut designs sticktaks are an instant style upgrade, and are specially formulated to leave even the most fussy of fabrics completely residue-free.
---
What can you use sticktak to print on?
---
ANY fabric surface - Apparel, pillows, curtains, laptop cases etc...
---
Can I personalize a Sticktak?
---
Why of course! Look at our nametags category - you send us your design and a list of names and we make them... one by one...
---
Who is behind Sticktak?
---
Sticktak is the brainchild of two entrepreneurs, Roni and Tamar. Inspired by Roni's young son's morning ritual of demanding a very specific shirt for the day (not the train, the lion; not the lion, the truck...) the two friends were inspired to create a way to instantly add a personal touch to any outfit. Sticktaks offer a creative, commitment-free means to transform any fabric surface, including T-shirts, into a multitude of different looks.
---
How do you "print" with sticktak on any fabric surface?
---
Just Peel like you would any other sticker, Stick & GO
---
Is it reusable?
---
At least twice or three times on fabric surfaces (really depends on the surface) and later you can stick on any static surface (phone, closet, fridge...) and it will stay there for as long as you like
---
Is it washable?
---
Although it sometimes holds in a wash, we advise to remove before wash as this product was not designed to withstand wash
---
How is it ecofriendly?
---
In so many ways: 1) We produce everything ourselves, in our studio - so no sweatshop/child labor issues 2) We use environmentally friendly water-based inks as well as such based proprietary adhesive 3) It's reusable 4) But best of all - it's usually used instead of printing tshirts, hats etc.. so by actually producing just sticktaks and using people's own clothes, we can still brand parties and events reducing 98% waste (another tshirt used later only as PJs) 5) Quality is so good and product is so compelling that most people never want to throw it away and therefore reuse and reuse...
---
What about lead times?
---
We take 10 business days to product any order. We can also do expedite orders in 3-4 business days for 25% additional cost. Shipping will take another 1-3 business days dpending on location (see q. about shipping)
---
What about Shipping?
---
We ship worldwide with DHL - 1 day to Europe, 2 to the USA and 3 to the rest of the world.

---
What are the shipping costs?
---
We deliver all sticktaks, directluy from our studio to your home or office, via DHL. We charge teh direct DHL shipping price - which is 15 dollars for most orders. Larger and more heavy orders will cost more to ship.
---
---
PROFESSIONAL EXPERIENCE
UNIVERSITY OF WASHINGTON
---
Theater for Change Instructional Designer
2018 – Present
Creating and delivering live and remote instructor-focused workshops, content, and courses to foster inclusive pedagogy among faculty, staff, and graduate instructors within continued effort on the U-Teach | U-Learn portal for the provost's office that I proposed and my team prototyped in my previous role at UW.



Manager, Instructional Design and Outreach
2015-2018
Directed and managed a team of full-time staff, graduate, and undergraduate employees who collaborated to deliver our program of design and support for instructional, creative, and productivity related technologies. Streamlined and branded services under the Provost's Office for addition and delivery within U-Teach | U-Learn, the online portal I proposed and my team prototyped. Reprogrammed and rebranded all services formerly known as "Instructional Design and Outreach" under the forthcoming umbrella of UW CREATED.
---
OBERLIN COLLEGE
---
Instructional Technologist: Peer Mentoring in the Digital Arts 2012 - 2015
Created and directed Oberlin College Media Center (OCMC) as inaugural Instructional Technologist working with faculty, students, and staff across campus to integrate creative media into courses, research,and projects across disciplines. Managed all budget and purchasing, inventory, programming, events, and reports.
---
NOVA
---
Chielf of Communications
2013 - 2015 Redesigned all web content and copy, assisted in local conferences, fostered partnerships.
---
NATIONAL SCIENCE FOUNDATION
---
National Science Foundation Fellow
2012 Designed, developed, and deployed the Healing Arts Lab for Yoga (HALY) to be used and researched in conjunction with returning veterans with PTSD. I proposed, and was awarded a National Science Foundation stipend for, this project as my thesis at Arizona State University School of Arts Media and Engineering.
---
LECTURES, SCREENINGS, AND RESIDENCIES
---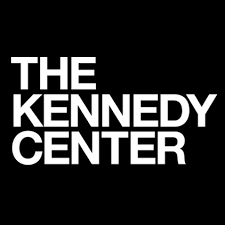 ---
FREELANCE EVENTS AND ENGAGEMENT
---
Guest Speaker, "Survival Artist." Ohio University Create_Space. (December 2013)

Curricular Engagement. Arizona State University Office for Global Dance Research & Creative Partnerships. (2010-12).
Program Strategy. Women Engineers (WE) Collaborate. (August 2011).
Event Manager. Sandusky High School Arts Impact Award Launch Banquet. (2009-10).
Audience Development. The Fuse Factory. (Jan-June 2009).
Social Media Consultant. Wexner Center for the Arts. (June 2008).
Audience Engagement. Dance-Tech Interactive LLC. (Launch in 2007-2009).
Producer, Curator, Publicist. Union Arts Debut. (Jan-March 2007).
Public Speaker, Promotion. Ohio University School of Dance. (2005-2007)
---
---
National Science Foundation
Bill & Melinda Gates Foundation
Wexner Center for the Arts
A State Agency Supporting Arts and Culture
National Science Foundation
Bill & Melinda Gates Foundation
Wexner Center for the Arts
A State Agency Supporting Arts and Culture
Reach out to connect remotely.