DISCIPLINE-BENDING INGENUITY
ENGAGING EXPERIENCES




ACROSS DIVERSE MEDIA AND INDUSTRIES
ARTS

+

SCIENCES

+

HUMANITIES




LEARNING

+

GAMES

+

HEALTH
OBERLIN COLLEGE MEDIA CENTER (OCMC)
​
I CREATED OCMC TO SELF-SUSTAINABLY INTEGRATE ARTS AND TECHNOLOGY ACROSS DISCIPLINES
DESIGNER, DEVELOPER, DIRECTOR, PERFORMER
VIRTUAL INTERACTIVE COMPOSITIONAL / KINETIC iNSTRUCTOR (VICKi)
CHOREOGRAPHY, IMPROVISATION, AND PERFORMANCE
CHOREOGRAPHY, IMPROVISATION, AND PERFORMANCE
LET'S FIND OUT!
Spanning fifteen years of discipline-bending ingenuity, Julie Cruse has delivered learning innovations at four public, four ivy league, and two community colleges, devised outreach strategies for over twenty entities, and produced numerous interactive platforms "in out (and) thru" learning, sciences, health, games, and arts. Cruse spearheaded UW CREATED on the heels of her appointment creating Oberlin College Media Center (OCMC). For her audience engagement expertise, she has been consulted by Wexner Center for the Arts, Minneapolis Institute of Arts, and the John F. Kennedy Center for the Performing Arts. Artistically, her work has appeared in fifteen festivals and some four hundred stages.

Cruse holds Master's degrees in Media Arts and Sciences from Arizona State University and in Dance and Technology from The Ohio State University. In both programs she designed and researched mixed reality systems for holistic learning through play, collaboration, interaction, and movement to engage and sustain communities. Among over a dozen conferences, she has presented in Games+Learning+Society, and Emerge: Artists+Scientists Redesign the Future. Distinctions exceed thirty grants and honors for scholarly, artistic, and entrepreneurial excellence, including recognition as Outstanding Alumni in Innovation (Ohio University, Ohio Today, Summer 2009 p19).
Parallel to higher education, she volunteers to support K-12 schools, consults for private clients, and produces original research, inventions, and art.
IF THE RENAISSANCE PRODUCED POLYMATHS LIKE LEONARDO DA VINCI AND NICOLAUS COPERNICUS, THEN I WANT TO BE A RENAISSANCE WOMAN.
EDUCATION
M.A. MEDIA ARTS AND SCIENCES, ARIZONA STATE UNIVERSITY
---
AREAS OF STUDY
INSTRUCTIONAL DESIGN
PHYSICAL COMPUTING
GAMES FOR LEARNING AND SOCIAL IMPACT
UI/UX
TRANSDISCIPLINARY COLLABORATION AND INNOVATION
---
M.F.A. DANCE AND TECHNOLOGY, THE OHIO STATE UNIVERSITY
---
AREAS OF STUDY
SHARED TERRITORIES OF GAME THEORY AND PERFORMANCE THEORY
INTERACTION DESIGN
TRANSFORMATIVE EDUCATION
PHYSICAL COMPUTING
---
B.F.A. DANCE PERFORMANCE AND CHOREOGRAPHY, OHIO UNIVERSITY
---
AREAS OF STUDY
IMMERSIVE, MULTIMEDIA, GENERATIVE, AND GAME-BASED...
---
---
PROFESSIONAL EXPERIENCE
UNIVERSITY OF WASHINGTON
---
Theater for Change Instructional Designer
2018 – Present
Creating and delivering live and remote instructor-focused workshops, content, and courses to foster inclusive pedagogy among faculty, staff, and graduate instructors within continued effort on the U-Teach | U-Learn portal for the provost's office that I proposed and my team prototyped in my previous role at UW.



Manager, Instructional Design and Outreach
2015-2018
Directed and managed a team of full-time staff, graduate, and undergraduate employees who collaborated to deliver our program of design and support for instructional, creative, and productivity related technologies. Streamlined and branded services under the Provost's Office for addition and delivery within U-Teach | U-Learn, the online portal I proposed and my team prototyped. Reprogrammed and rebranded all services formerly known as "Instructional Design and Outreach" under the forthcoming umbrella of UW CREATED.
---
OBERLIN COLLEGE
---
Instructional Technologist: Peer Mentoring in the Digital Arts 2012 - 2015
Created and directed Oberlin College Media Center (OCMC) as inaugural Instructional Technologist working with faculty, students, and staff across campus to integrate creative media into courses, research,and projects across disciplines. Managed all budget and purchasing, inventory, programming, events, and reports.
---
NOVA
---
Chielf of Communications
2013 - 2015 Redesigned all web content and copy, assisted in local conferences, fostered partnerships.
---
NATIONAL SCIENCE FOUNDATION
---
National Science Foundation Fellow
2012 Designed, developed, and deployed the Healing Arts Lab for Yoga (HALY) to be used and researched in conjunction with returning veterans with PTSD. I proposed, and was awarded a National Science Foundation stipend for, this project as my thesis at Arizona State University School of Arts Media and Engineering.
---
LECTURES, SCREENINGS, AND RESIDENCIES
---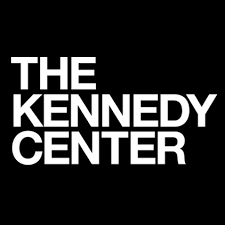 ---
FREELANCE EVENTS AND ENGAGEMENT
---
Guest Speaker, "Survival Artist." Ohio University Create_Space. (December 2013)

Curricular Engagement. Arizona State University Office for Global Dance Research & Creative Partnerships. (2010-12).
Program Strategy. Women Engineers (WE) Collaborate. (August 2011).
Event Manager. Sandusky High School Arts Impact Award Launch Banquet. (2009-10).
Audience Development. The Fuse Factory. (Jan-June 2009).
Social Media Consultant. Wexner Center for the Arts. (June 2008).
Audience Engagement. Dance-Tech Interactive LLC. (Launch in 2007-2009).
Producer, Curator, Publicist. Union Arts Debut. (Jan-March 2007).
Public Speaker, Promotion. Ohio University School of Dance. (2005-2007)
---
---
JULIE'S ADVISING WAS INTEGRAL TO THE FIRST ITERATION OF THE COURSE, AND I PLAN TO BUILD ON THAT FOUNDATION.
HARROD SUAREZ / PROFESSOR OF ENGLISH / OBERLIN COLLEGE
IN SMALLAB, JULIE DISPLAYED A KEEN INSIGHT ON INTERACTION DESIGN IN OUR GAME, ALIEN HEALTH. HER KNOWLEDGE OF MOVEMENT, HEALTH, AND USER EXPERIENCE WAS A BRILLIANT ASSET TO OUR DIVERSE GAME DESIGN TEAM.
CHRISTOPHER DEAN / FX TECHNICAL DIRECTOR / WETA DIGITAL
I HAVE SO APPRECIATED HAVING JULIE CRUSE AS A COLLEAGUE TO BRAINSTORM TECHNOLOGY PROCESSES AND SOLUTIONS THAT CAN BE USED TO ENHANCE MY TEACHING. SHE'S THE BEST!
DEBORAH VOGEL / PROFESSOR OF DANCE / OBERLIN COLLEGE
JULIE, THANK YOU SO MUCH FOR ALL OF YOUR HELP AND SUPPORT FOR MY GRANT PRESENTATION. YOUR INSIGHT AND TECHNICAL SUPPORT REALLY TOOK THIS PROJECT TO THE NEXT LEVEL.
HILARY NEFF / FOUNDER / MOUNTAIN GARDEN INITIATIVE
Reach out to connect remotely.